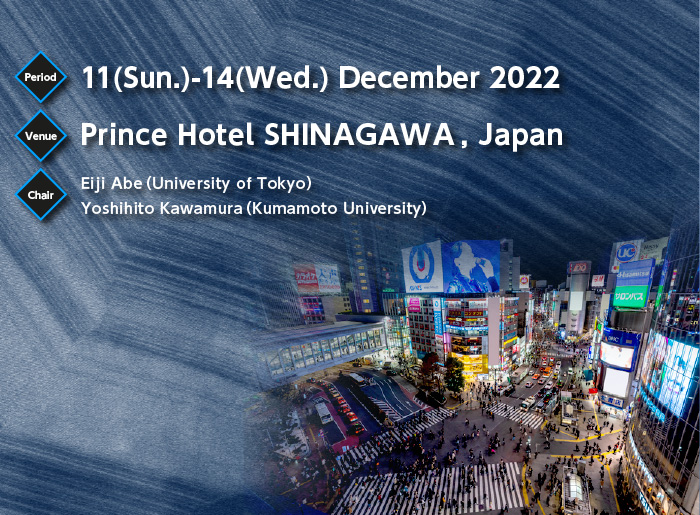 News
Jul. 7, 2022

A notice for maintenance on 'Online Subject Registration'

We will be conducting system maintenance as below:

■Date:July 13, 2022 10:00 p.m. – July 14, 2022 6:00 a.m.
■Subject:Online Subject Registration

Please do not register during this period. You may not be able to complete registration properly due to occasional network interruptions which may last a few seconds up to five minutes.

We apologise for any inconvenience caused and we thank you for your understanding.

Jul. 1, 2022

Abstract Submission has been started.
Website has been revamped.

Jan. 22, 2020

Accommodation has been updated.

Jan. 16, 2020

Abstract Submission has been started.

Nov. 18, 2019

Website has opened.